uPVC Coloured Windows & Doors
With over 10 years of experience in the industry, we bring extensive knowledge and expertise to every project. Trust us for reliable and efficient services.
uPVC Coloured Windows & Doors
Elevate Aesthetics with uPVC Coloured Windows & Doors
Discover the perfect harmony of style and functionality with our uPVC coloured windows and doors. These vibrant additions enhance your living spaces while maintaining the durability and energy efficiency of uPVC material. Choose from a spectrum of captivating colours to complement your design vision, transforming your home with a touch of elegance. Experience the best of both worlds with our uPVC coloured windows and doors – a fusion of aesthetics and performance.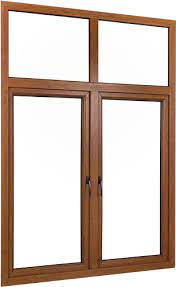 Aesthetic Appeal: uPVC coloured windows and doors add a pop of color and style to your living spaces, enhancing the overall look of your home.

Durable Material: Despite the vibrant colors, these windows and doors retain the durability and longevity that uPVC material is known for.

Energy Efficiency: Coloured uPVC windows and doors still offer the energy-efficient properties that help regulate indoor temperatures and reduce energy consumption.

Customization Options: Choose from a wide range of captivating colours to match your home's design and personal preferences.

Enhanced Curb Appeal: Coloured windows and doors create a strong visual impact, boosting the curb appeal and value of your property.

Low Maintenance: Like traditional uPVC windows and doors, the coloured versions are easy to clean and require minimal upkeep.

UV Resistance: These products are designed to resist fading and damage from UV rays, ensuring the colours remain vibrant over time.

Versatility: Coloured uPVC options are available for various window and door styles, allowing you to maintain a cohesive look throughout your home.

Personalization: Express your unique style by choosing colours that reflect your personality and match your interior and exterior decor.

Quality Assurance: Reputable manufacturers provide high-quality coloured uPVC products that meet industry standards for performance and longevity.
Choose ANSH UPVC for your window and door needs, and experience the difference of superior quality, professional service, and customer satisfaction.